Release 23 of BookingHawk.com adds more flexibility and adaptability to the ever popular online booking system. This release sees two significant changes move into our live site. So without further ado…
Mandatory Booking Codes
For a while now, it has been possible to allow your customers enter codes at booking time to either:
Get a discounted booking
Bypass an otherwise mandatory booking deposit
The latest  release sees the addition of mandatory booking codes. This feature means that a customer cannot attempt  to make a booking for your service unless they are in posession of a booking code. This feature means that the online booking system is now suitable to for a room booking system.
The following screen shots demonstrate how this new functionality operates: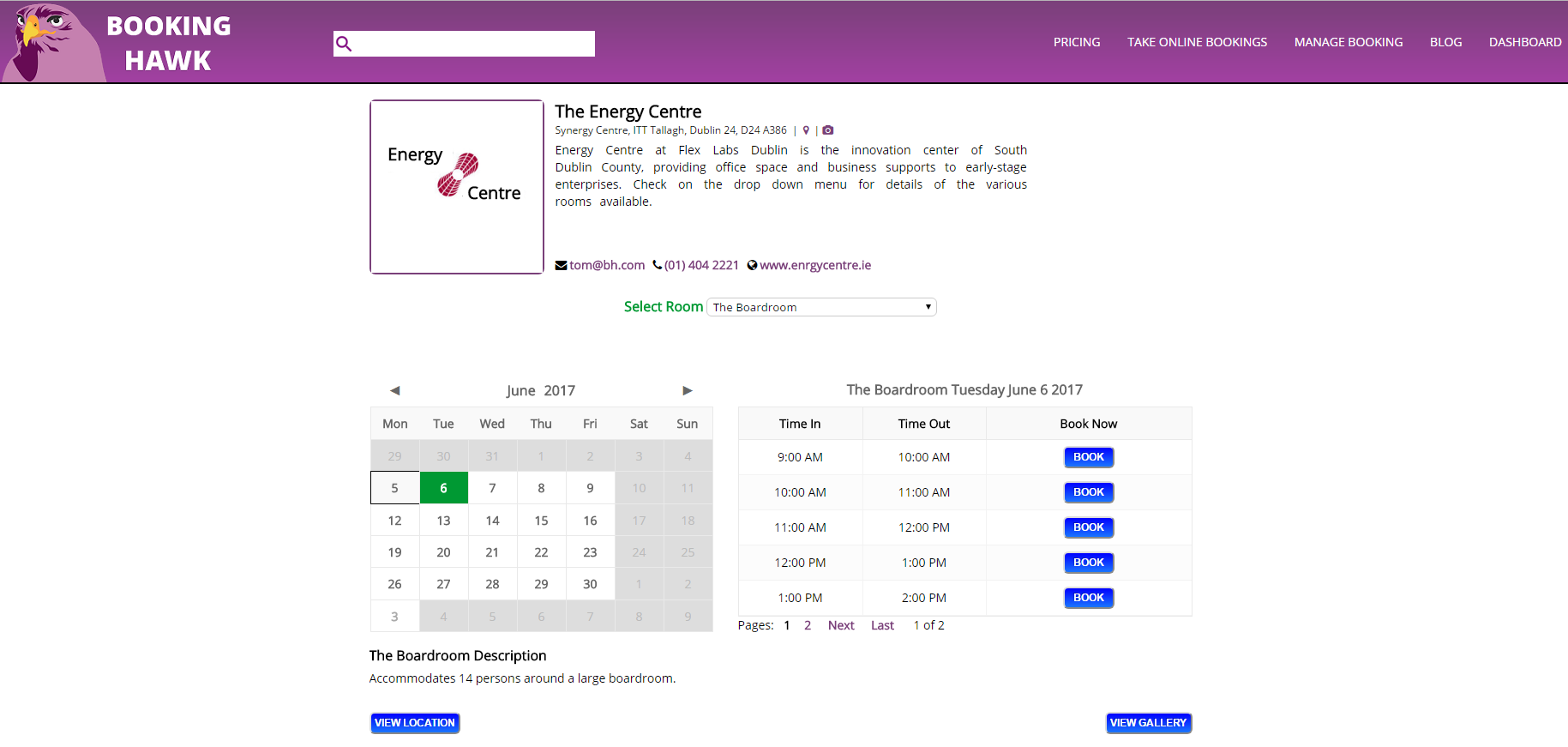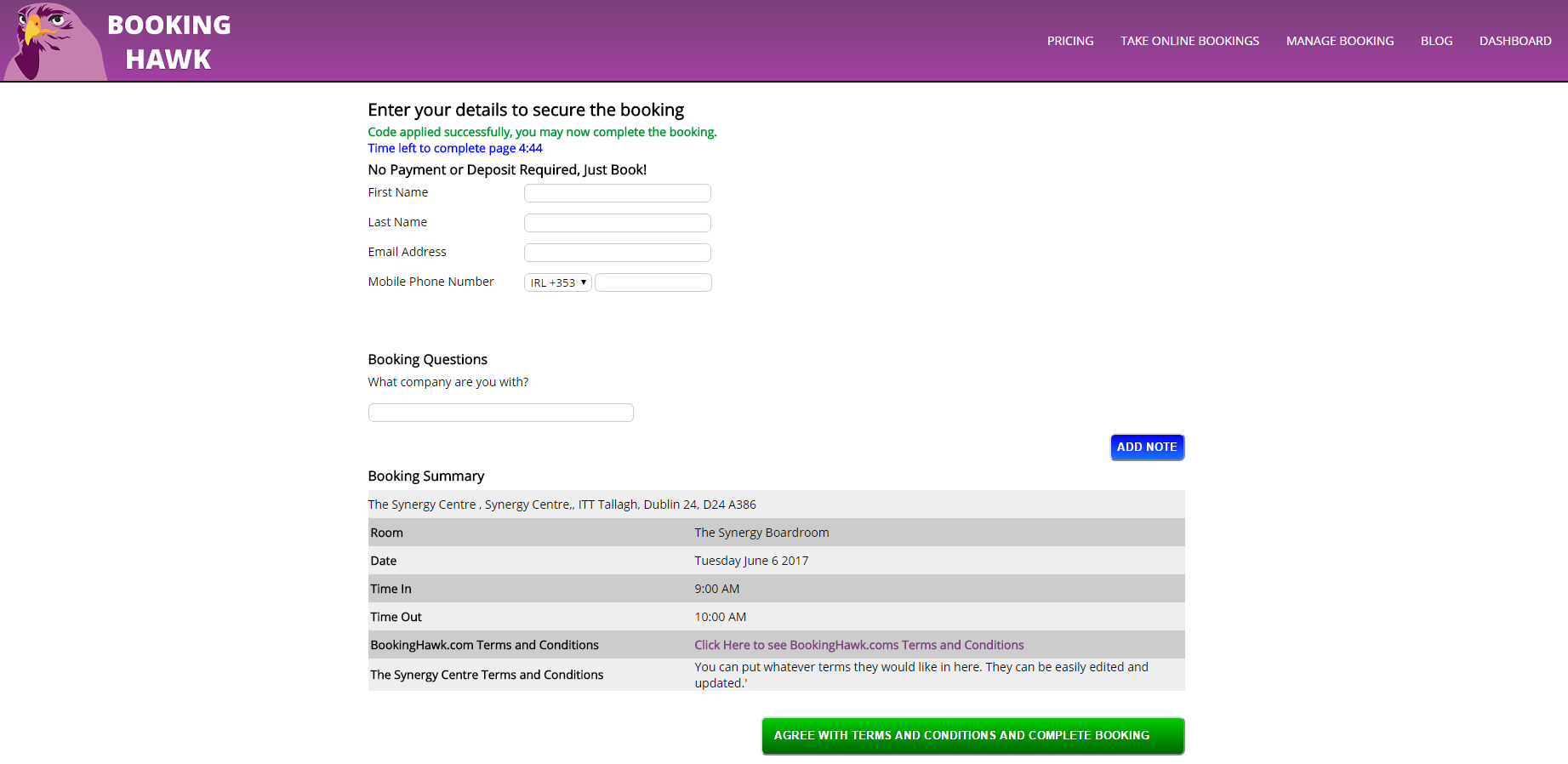 Control How Much Of Your Calendar Your Customer Sees
Previously, you could limit the amount of your calendar that your customer saw, only in months. This latest release facilitates you to set the limit in days, months or weeks. This is a useful feature where your assets are in high demand.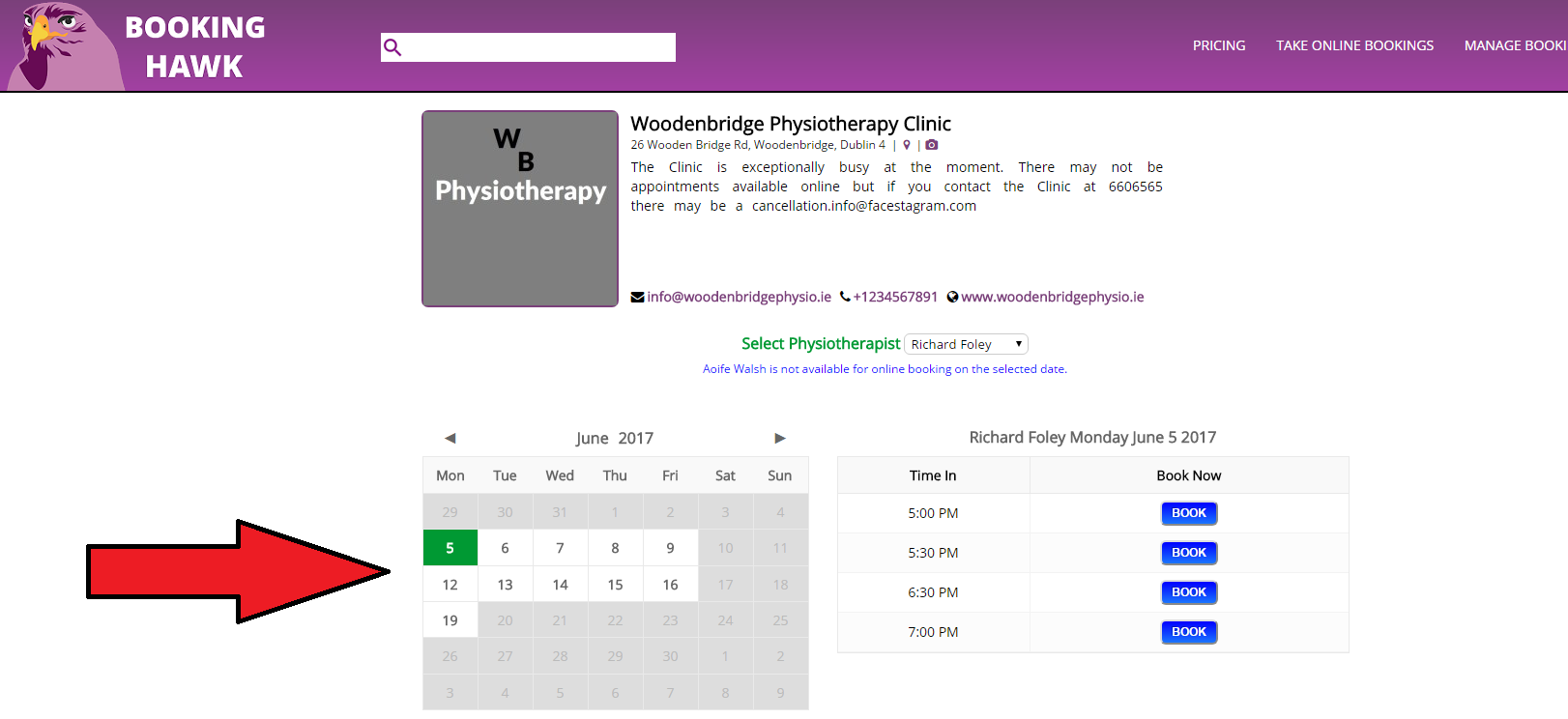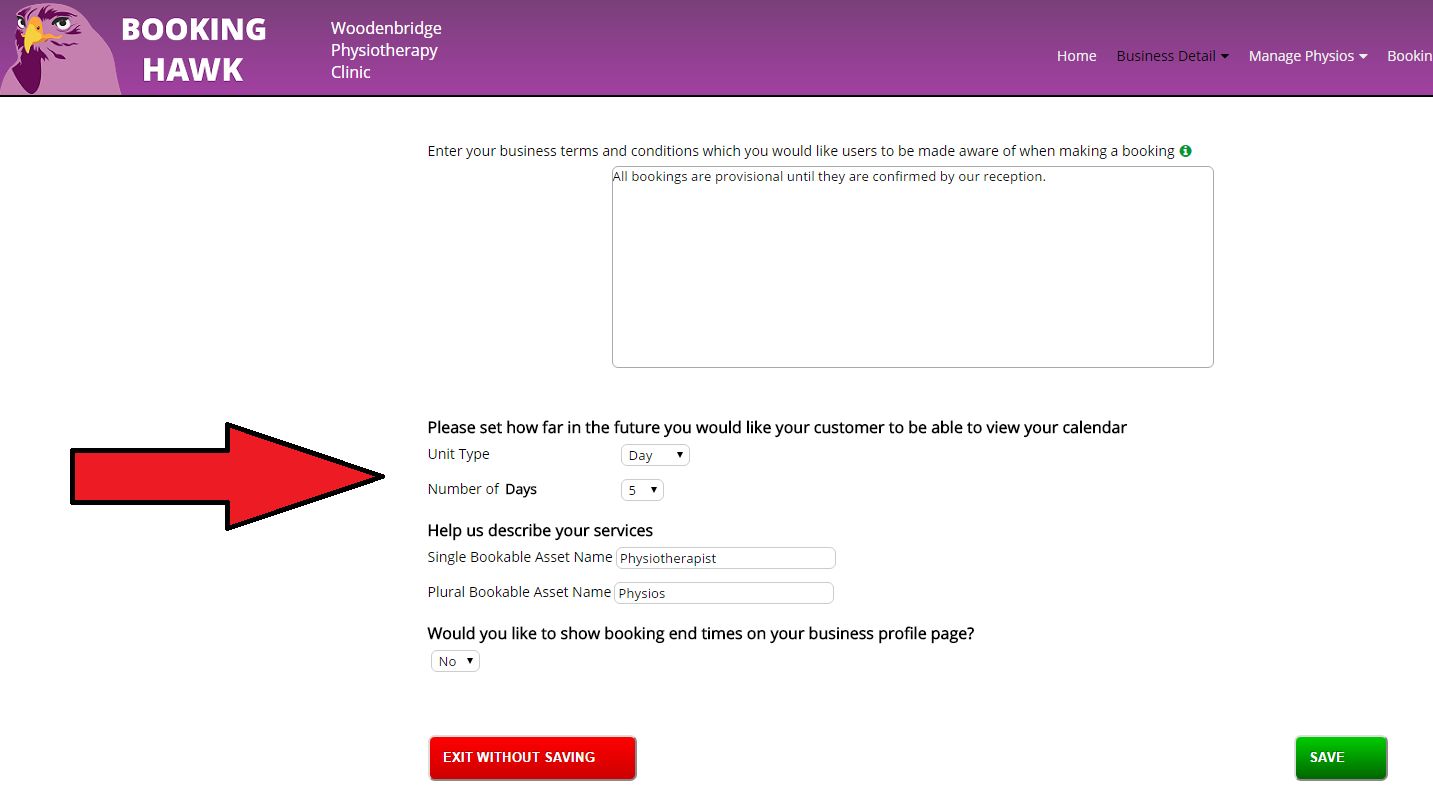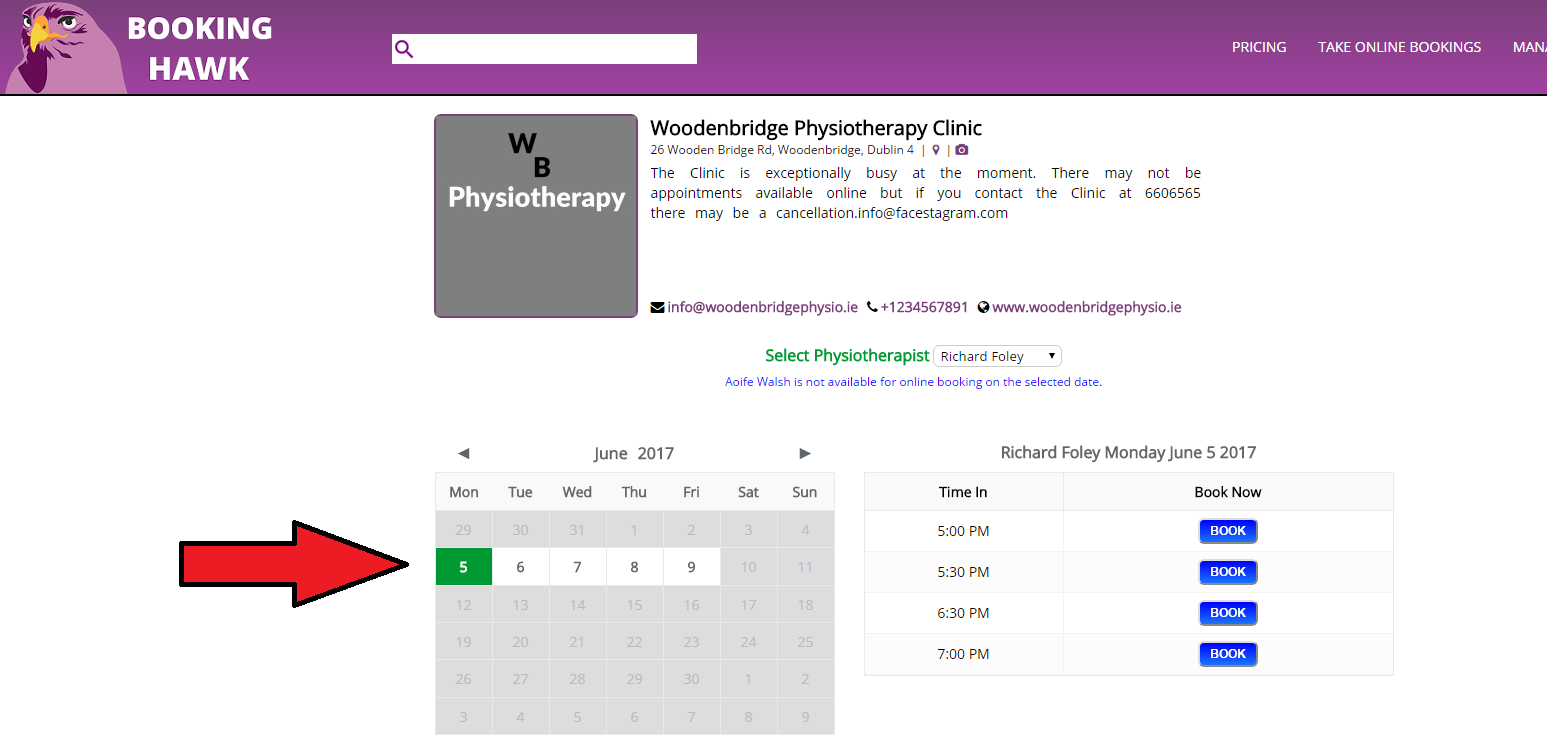 And The Rest…
Additional updates include:
Configurable email setting for appointments. Now a customer is always emailed their booking information and the business admin can optionally add a message that will be included with each email
Updated auto booking emails with more accurate hyperlinks
Enhancement to event booking notes
Improved product branding with the replacement of Booking Hawk with BookingHawk.com
More information about customer/patient/case notes added to the homepage of BookingHawk.com
Updated invoice template
Updated terms and conditions
Updated privacy statement
Order added to the timetable overview page in the business dashboard
Manage Booking page will no longer return bookings that are in the past to a customer. The business admin can still see all past bookings in the dashboard
Option granted to admin for whether or not they display the appointment end times to the customer
Fix added for missing style on event booking management page for customer
Ability added for an event attendee to book more than one place at a time when making an event booking