From speaking with facilitators and organisers of many different types of classes, we understand the pain involved in enrolling people into your class. Your phone rings at all hours of the day and night, (which, lets face it, is worse than not ringing at all). People are busy and finding less time during sociable hours, to call you up and enrol in your class. When they do call, you jot down their details, confirm the dates and tell them you are looking forward to seeing them on the start date. All going well, on the first day of your class, 100% of the people whom called you, turn up. From our research, it is likely that things don't often run as smoothly as this (if you would dare to call the above process smooth!)
Allow us to introduce…
Online Bookings For Classes
Using our secure online booking software, you will find that organising classes can be a hassle free experience. Our system will enable you to allow your clients to self-manage their bookings which mean your phone will be ringing less, leaving you to get on with your life! Our online software will also provide you with an accessible anywhere dashboard where you can easily manage your class bookings. From our dashboard, you can:
Quickly view enrolled attendees
See who has paid and how much they have paid
Set up a new class/event in less than 60 seconds
Print off attendee lists
Add notes to attendees which will appear against their name anytime they booking
Easily send an email to all attendees in a class
Quickly send an SMS to your enrolled clients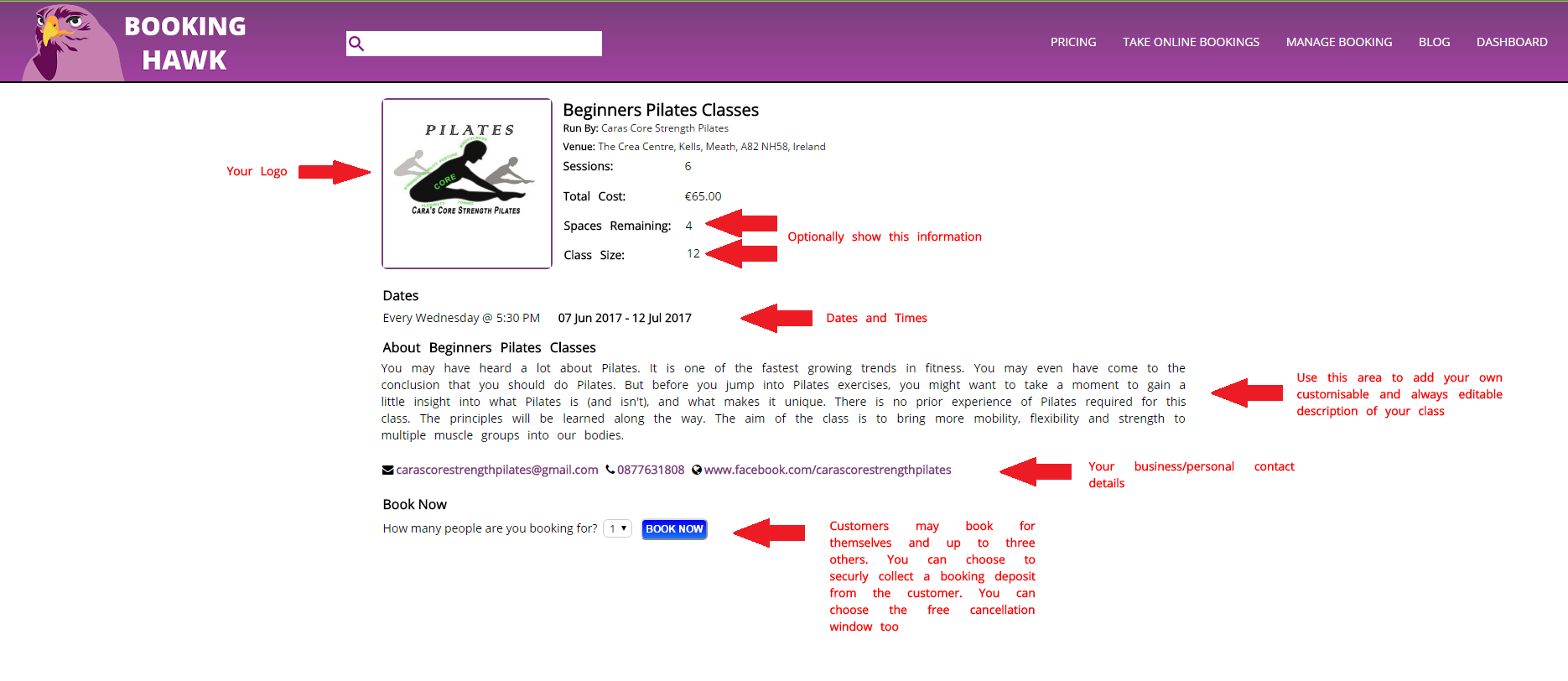 What sets our class booking software apart from the rest is our undying commitment to customer support. We actively encourage our class facilitators to get in touch with us as often as possible. If something in the system doesn't make sense to you, chances are it doesn't make sense to others. Tell us about it! We love to think of clever ways to make our system better, your life easier and your class booking system as efficient as possible.
When you are logged in as the administrator of the system, you can create new classes, edit ongoing classes (eg, reduce/increase capacity etc) and carry out a whole range of tasks. We pride ourselves on making our class booking system as easy to use as possible. Our dashboard screens have been designed to be easily navigated and configured.
Register your business on BookingHawk.com today and within minutes your classes schedule will be online and available for bookings! You don't even need a website and we will be happy to step in and help you if you would like us to. Go on, get your classes online today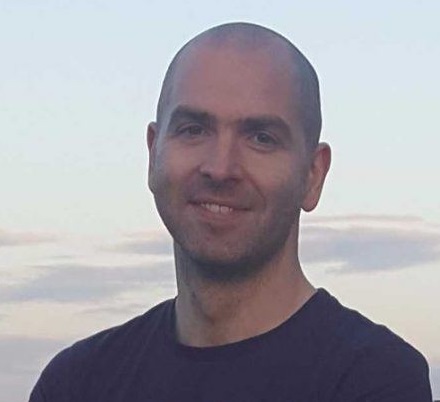 Hi, my name is Niall Smith and I am the Founder and CEO of BookingHawk.com. I am an experienced software engineer and have worked with companies like AOL, Guidewire, Deloitte and SAP. I am a graduate of The New Frontiers entrepreneur development programme. I live in Meath, Ireland with my wife. I love to meet other founders and learn from as many people as possible.