In 2017, I attended Phase 1 of the New Frontiers Programme which is run by Enterprise Ireland. The programme ran two nights a week over six weeks. There was no fee to attend. I would highly recommend this programme to anyone starting a new enterprise, whether your idea is just an idea or is a semi-developed product. What follows is a post which gives an outline of nights 11 & 12 of the course. When fully published, there will be 11 posts documenting all nights of Phase 1. To see a list of published posts, click here.
The final two nights of the course require the participants to present their project to a panel. The presentations were supposed to last for four minutes and be followed by a few short questions. Unfortunately, I was unable to attend the first night of presentations.
The process of preparing for the presentation was a good exercise in articulating concisely what it is that Booking Hawk does and the objectives for the system. Some things I learned throughout the night:
It is never a good idea to add/omit something to/from your presentation at the last minute. Stick to what you have prepared.
If the presentation is supposed to be strictly x minutes long, leave 30 seconds for interaction at the start as it may help to settle nerves.
With regard to my own presentation. The feedback was as constructive as ever.
I should have included more details on the success stories
I should have been clearer on the pricing model and how I will make money from it
It would have been good to include a figure which reflected the monetary value for all of the bookings that have gone through the system
I was again advised (3 times) to pick a profession to target and focus on that as opposed to getting as many varying professions on the system.
I asked one of the fellow attendees to record it for me. In the interests of the Non-Disclosure Agreement that I signed, I won't mention his name but thank you. The idea of recording it was so that I could observe for myself what sort of bumbling idiot I came across as, so I could improve on it in the future.
I thought about publishing the demonstration video but I have decided against for a number of reasons. The first being that I did not ask permission from the facilitators to record it in the first place which, in hindsight, was bad form. The second reason is that it contains some confidential data about the strategy and growth of BookingHawk.com.
Summary
Overall, I felt that participation in the course was hugely beneficial. It thought me about areas and subjects that I would not have discovered on my own. It changed how I think about decision making and strategy. It allowed me to meet some extremely bright and driven people. It was 100% free to participate and attend. The only drawback is giving up three hours of your Monday and Wednesday evenings for 6 weeks.
I cannot think of many reasons why someone involved in a startup would decide not to participate in this course. If you would like to talk to me about the course, I would be happy to do so. I am not affiliated with Enterprise Ireland nor have I been incentivized by them in any way to 'spread the good word'. I feel it is the least I can do to express my gratitude.
Niall
If you know someone that would benefit from online booking, please let me know about them. I will send you a two paragraph email for you to forward to your friend so it couldn't be less hassle for you to help a couple of Irish businesses to grow!
Read Night 2 – Idea Exploration and Creative Thinking
Read Night 3 – Market Opportunity Problem / Pain ID
Read Night 4 – Market Analysis / Customer Identification
Read Night 5 – Route To Market
Read Night 6 – Lean Business Model Canvas
Read Night 7 – Marketing Communications
Read Night 9 – Business Case Document and Team Makeup
Read Night 10 – Financial Planning
Read Nights 11 & 12 – Presenting The Case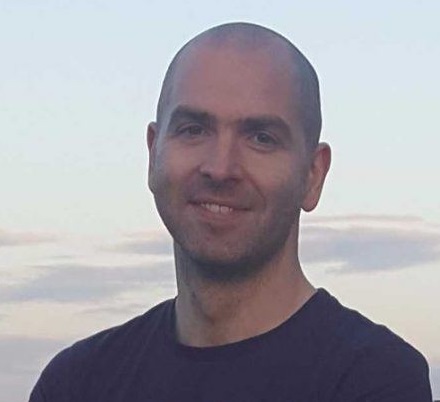 Hi, my name is Niall Smith and I am the Founder and CEO of BookingHawk.com. I am an experienced software engineer and have worked with companies like AOL, Guidewire, Deloitte and SAP. I am a graduate of The New Frontiers entrepreneur development programme. I live in Dublin, Ireland with my wife. I love to meet other founders and learn from as many people as possible.