It is the season of love, and as a sign of our love for our client's continued loyalty to BookingHawk.com we have rolled out some improvements.
Faster Payouts!
BookingHawk.com is one of a very limited number of companies that can now offer the shortest available pending period from Stripe. This is due to the volume of transactions that we are processing with Stripe, our standing with them, our near spotless history of disputes and some other factors.
What this means for you, if you are using our Native Transfers (vs Connected Account) you will have money in your bank account 4 days after the transaction which is a huge reduction from the previous 9 days.
Multibook Redesign
In preparation for our shopping cart functionality which is dew in mid-April, we have redesigned the user interface for businesses offering multi booking of their assets. The new shopping cart functionality will allow clients to make multiple bookings for classes/events and only check out once. This is already available for appointments. Here is the old way:
And here is the redesigned shopping cart…
Updated Email Addresses
We had gotten several reports of system emails, booking confirmations, waiting list alerts, etc ending up in the spam or junk mail folders of the recipient. To remedy this, we now have dedicated email addresses for each email type. For example, all mails used to come from thehawk<AT>bookinghawk.com. Now instead of thehawk, they come from notifications, alerts, billing, etc.
Less Confusion For Bookers
Prior to this release, if a booking customer clicked, refresh, back or forward in their browser whilst making a booking, they were shown a confusing error message, only after they attempted a failed booking. Now, we have added a much smoother process for handling the use of these buttons. We have gotten rid of the confusing error messages and most importantly, we have added code to drastically reduce the chances of any booking issues.
Aliases
For our customers using the event/class booking side of the system. It is now possible to have your attendees named whatever you want. This can be useful if you want to specify 'students', 'delegates', 'patrons' or 'children'. To see this in action, have a look at this quick video:
You can also change the 'Events' label to 'Classes', 'Workshops' or, really whatever you like. Here is a short video to show where:
On top of all of this, we have made plenty more behind the scenes improvements to make it an even more efficient system. Plenty more to come in 2020!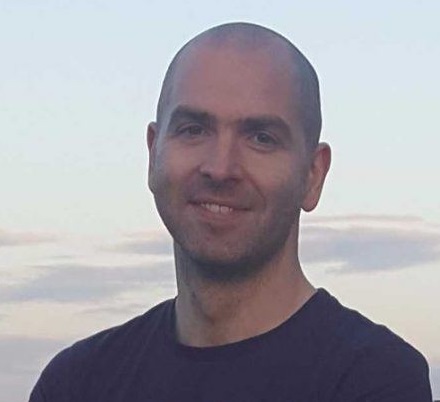 Hi, my name is Niall Smith and I am the Founder and CEO of BookingHawk.com. I am an experienced software engineer and have worked with companies like AOL, Guidewire, Deloitte and SAP. I am a graduate of The New Frontiers entrepreneur development programme. I live in Dublin, Ireland with my wife. I love to meet other founders and learn from as many people as possible.