The first Munster based business using BookingHawk.com for online bookings was Healing for Well-being.
Run by Olivia Dunne, this is an energy healing service which serves the Kerry areas of Killarney, Killorglin and Tralee. Olivia also brings her healing clinic to Baggot Street in Dublin once a month. Olivia specialises in Reiki healing, ARCH healing and Integrated Energy Therapy.
Tell me a little about what I do
I work as a holistic energy healer and have trained in Reiki and Integrated Energy Therapy which are natural healing techniques that help activate your bodies natural healing ability. Energy healing helps remove internal blockages that may be causes external symptoms in your life.
Tell me about your clinics
I work daily from my clinics held in co. Kerry. I work across Tralee (All therapy center, Rock street), Killarney (Jj's Nu era plunkett street Killarney ), Killorglin ( Beatta's health store, Iveragh road Killorglin. I also hold a clinic once a month in Dublin at the Harvest Moon Center on Baggot street.
Where is the most interesting place you have worked?
As part of my training I worked in Sweden and Amsterdam which was very beneficial as I learned healing techniques that are used world wide.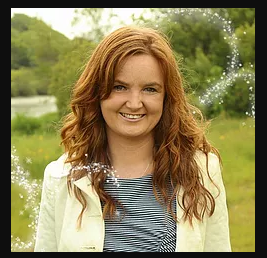 What do you like most about your job?
What I Most like is the variety of clients I see on a daily basis. Clients have various issues including stress and anxiety, physical aches and pains, grief and loss or family and relationship issues. The client states their current issue and we focus the session on helping them relieve this issue.
Did you have any mentors throughout your career that you admired?
A mentor I admire is Doreen Virtue, she is a world renowned author and healer and influences thousands of people through her work.
A common misconception about healing is…
It is a misconception that you need to be physically ill to attend healing. The reality it that healing enhances the quality of your life and frees you from your past allowing you become the best version of yourself. It re-balances the interaction between mind, body and spirit.
Have you noticed any patterns about people who seek your assistance?
Most people are experiencing deep stress, overwhelm and anxiety and often have been subconsciously carrying issues for a long time. Once they take a step to allow this leave their body, they often feel as if a weight has been lifted of their shoulders. This often occurs with females with fertility issues, they have been through months or years of stress and once I work to release this deep stress and fear their body comes back into balance and issues resolve.
Best piece of advice you ever received (related to work or otherwise)?
"Healing doesn't mean the damage never existed it means it no longer controls your life"
If you are interested in your very own online booking system, click here.