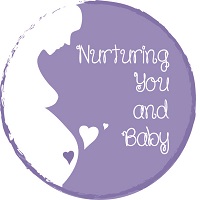 Baby Massage Course
Baby Massage Course
International Association of Infant Massage draws from Indian and Swedish massage traditions and incorporates principles of yoga and reflexology to promote interaction, stimulation, relaxation and relief.
Along with learning how to massage your baby you will also learn techniques such as touch relaxation and gentle exercises.
Learning to massage your baby is a great way not only to help relief your baby of any potential tummy symptoms but also to help bond with your baby and grow more confident as a parent.
The classes are baby led so no need to be nervous or worry by coming that you can't attend to your baby if they need you. If your baby is asleep or needs to be fed or settled thats what you do. You do what you need to do with your baby while I demonstrate the strokes on a doll.
Coming to class can feel overwhelming but please be assured that it is very relaxed space and the massage strokes are repeated enough that they can be carried out at home where baby feels safer and more secure.
As you learn how to carry out massage strokes you can sense by touch where your baby needs attention in the body.
Massage can help release oxytocin the love hormone for both you and baby and once you learn how it can be part of your daily routine to help you both relax.
It is also a great way to connect and have a chat with other new parents with newborns.
The cost includes the parent handout, oil for massage and tea/coffee snacks each week.
Most health care providers offer a refund for the course. You will need to check this out.